Light of 1986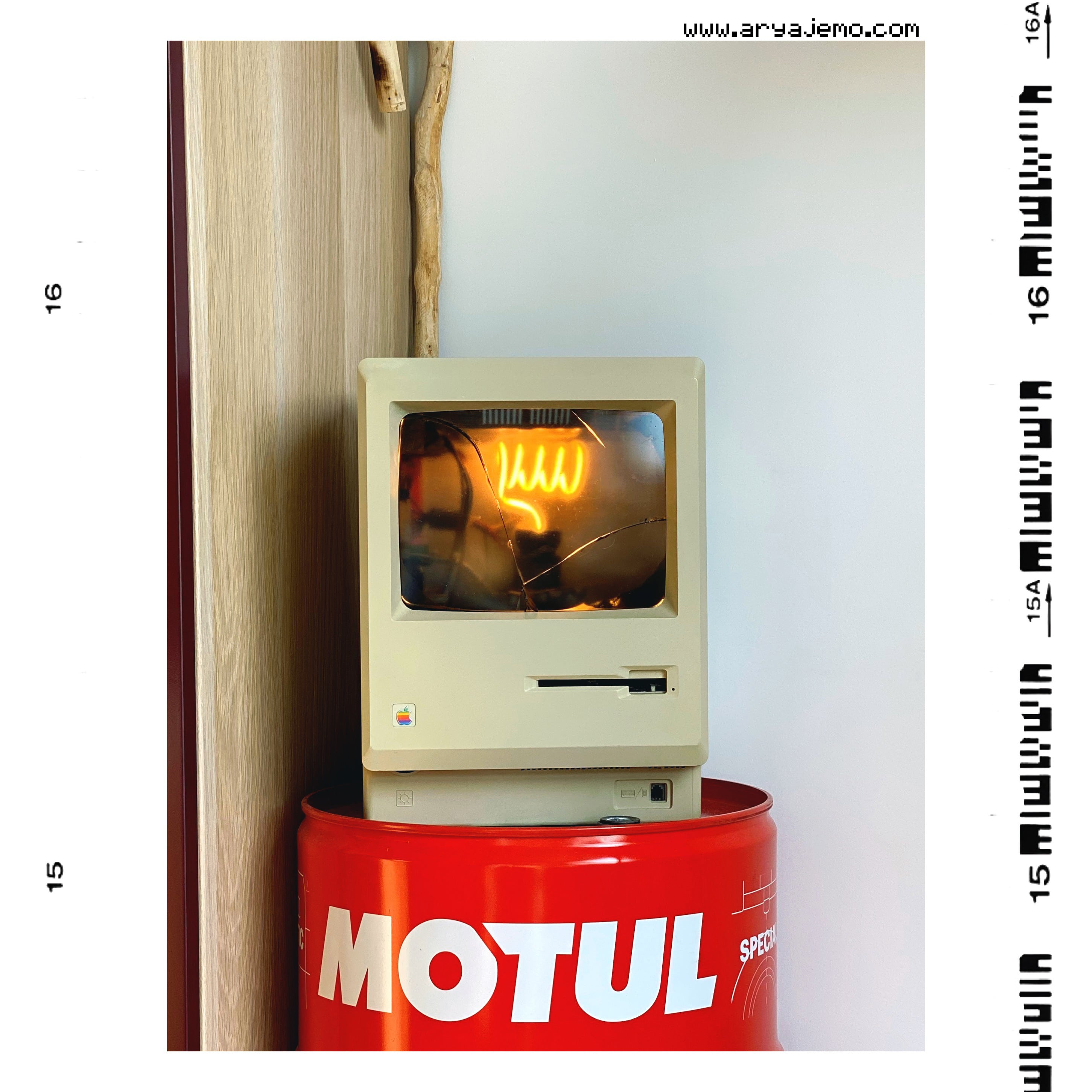 The symbol commonly used and standardized naturally by our societies of intelligence is the light bulb. As if this emanating light would illuminate the dark areas of the limits of our knowledge & understanding. I wanted to take up this visual interpretation of intelligence by transposing it to the world of technology. Technological advancement is commonly admired and proof of progress within our human specie today. All these technological advancements are born of a thirst and a quest for knowledge, they are also an individual commitment of people, for some of their entire lives, who have wished to discover and understand what they were looking for. What has touched me most is in the devices we use today, the one you are using right now to read these lines. These devices still use lines of codes, concepts, theorems, principles enunciated and realized decades ago. When you use, for example, an iPhone, within that device, there are concepts by Blaise Pascal, Alan Turing, to name a few. To get more concrete, in the device in your hands, there are even lines of code that a human had to write in 1969 with the appearance of Berkeley Software Distribution (BSD). These technological advancement and fundamentals are there with you today on a daily basis. You have the knowledge and life commitments of these people in your hands. Imagine for a moment the person who dedicated himself to writing those few lines of code in 1969 that are currently running in your hands.
That is the message I wish to communicate with the Light of 1986.
Light of 1986 is composed of a 1986 Macintosh Plus 1Mb. This particular model is now more than 36 years old. At the bottom of its case is the industrialized plastic signature of the various engineers who worked on this product, including Steve Jobs. The intention is then like that of an architect, to mark his name and accomplishment in time and human history. The luminous filament within the case has no bulb. The Macintosh is therefore the bulb, symbolizing the light itself. The light, symbol of the intelligence of the human species.